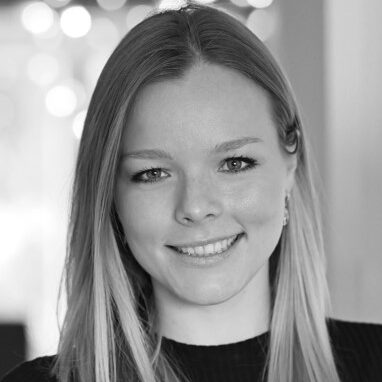 Sara started her career as Strategy Consultant and moved to the Venture Capital industry thereafter. Being inherently curious and wanting to see the broadest possible spectrum of topics and companies first brought her into consulting. While Sara started off as a generalist, she soon focused on supporting strategic and financial investors in M&A processes within the Sustainability and Mobility field, as well as working with newly acquired companies to find the best strategic direction. In this time she completed >20 projects for a wide range of clients.
Being passionate about making an even more lasting, positive impact and working with entrepreneurs, she first joined a Munich based impact VC, focusing on early stage companies across the impact space. Being especially fascinated by the food-world and the opportunities in both combating climate change and sustainably feeding an ever increasing global population, she then made the switch to Zintinus and the Food Tech space.
Sara completed a BSc from Maastricht University SBE and holds an MSc in International Management from Rotterdam School of Management, Erasmus University, as well as the CEMS Master in Management. Given her profound interest in Latin America and its unique challenges, as well as her love for the Spanish Language, she completed her Bachelor's exchange in Lima, Peru, and her Master/CEMS semester abroad in Santiago de Chile.

Sara is an active member of the impact VC & women in VC community and enjoys joining panels and pitch sessions across events, acting as a mentor for several accelerators and being a member of Climate Mosaic Munich. In her free time, she enjoys anything active and you can usually find her in the mountains, on the water or on her (road)bike.